Dean's Message
---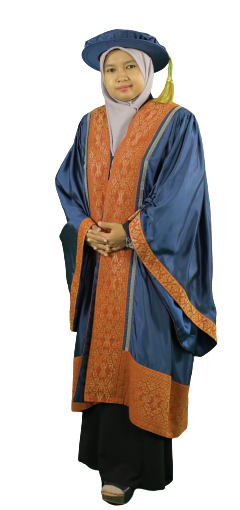 Welcome to the Faculty of Hospitality, Tourism, and Wellness
Faculty of Hospitality, Tourism, and Wellness (FHPK) is the sixth faculty established in Universiti Malaysia Kelantan (UMK), which aims to be a career accelerator for our students and an engine of growth for the local community, our nation, and the world. Our main objective is to produce successful graduates who become the first choice for leading employers in the hospitality, tourism, and wellness industry. We are committed to providing excellence in teaching and research by delivering education that keeps pace with changing industry requirements and society's progressive developments. We provide the best possible education and training by combining theory and knowledge with practical experiences.
We also help our students to graduate with the ambition and entrepreneurial skills to establish their successful businesses. Work experience gained through internship is an integral part of many of our programs in FHPK. Our students gain hands-on experience in the classroom and through industry experience. This experiential learning occurs through a variety of activities. For example, students in Hospitality program receive hands-on training in cooking, serving and preparing four-course gourmet lunches at our Living Lab Basil Leaves Restaurant. They also have housekeeping training at our Rosemary Living Lab. Our Tourism students on the other hand are exposed to various event management to gain experiences in handling various events and trained to be tour executives at our Tourism Creation Lab. While our Wellness students are exposed to several skills related to spa operations, traditional and complementary medicines, as well as fitness elements at our Elysian Spa and Fitness Living Lab.
Our experienced faculty members are experts in their fields. By engaging and challenging students to integrate knowledge gained in the classroom with many hands-on opportunities, the faculty helps students develop the technical and leadership skills essential to succeed in their various fields. Like so many our successful alumni, you too will learn the business of hospitality, tourism and wellness and will be well-equipped to excel and contribute to hospitality, tourism, and wellness industry. If you are thinking of becoming a student at FHPK, we are looking forward to answering any questions you may have. We are eagerly awaits for your visit to our faculty and ready to support you throughout your university experience and beyond.
We are looking forward to seeing you in our campus soon.
Sincerely,
DR. ROSLIZAWATI BINTI CHE AZIZ
DEAN FACULTY OF HOSPITALITY, TOURISM AND WELLNESS